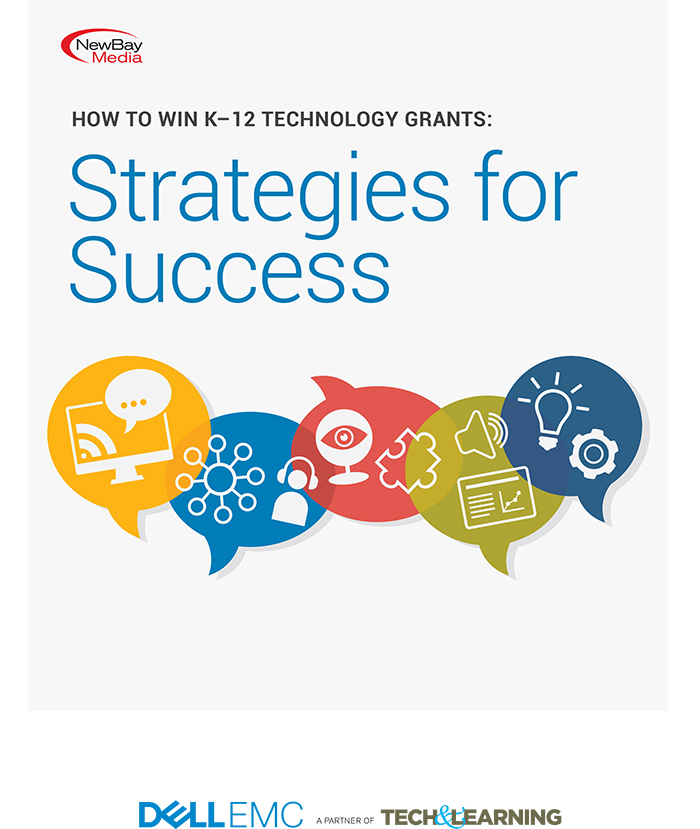 Strategies for Success White Paper: How to Win K-12 Technology Grants
A guide from DELL EMC for educators on best practices for winning education technology grants.
How Enterprise Level Learning Management Systems (LMS) Can Support ESSA Focus Areas
An advertorial written to highlight the product's alignment to areas of emphasis in the federal education legislation—Every Student Succeeds Act (ESSA).
5th Annual Principals' Assessment of Public Education from MCH Strategic Data
A trends report based on annual research to K-12 principals across the country.
Gooru for itslearning
Web copy announcing the addition of a library of open educational resources (OER) on a variety of K-12 topics to the itslearning library.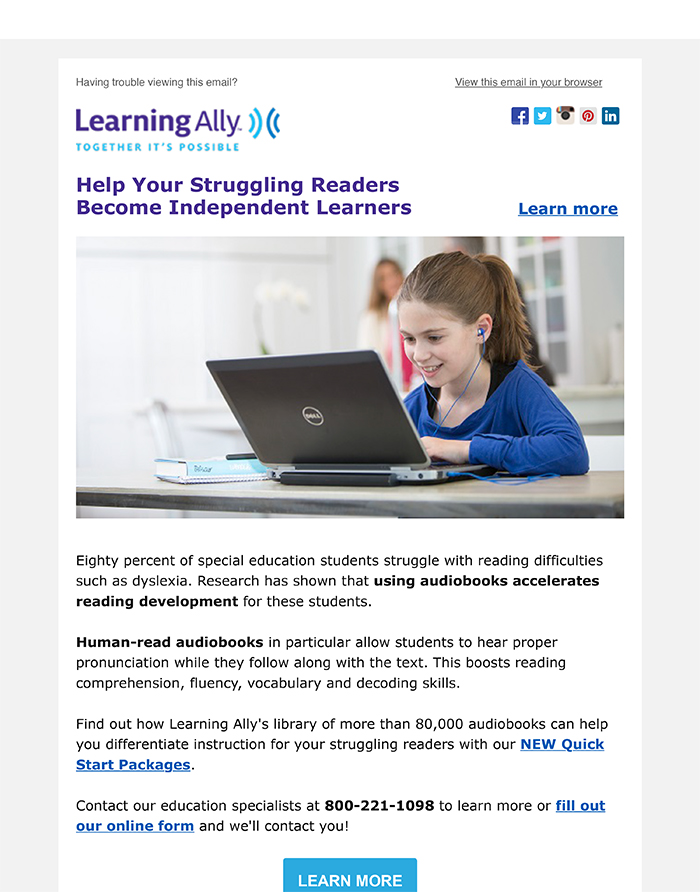 Help Your Struggling Readers Become Independent Learners
Part of an awareness email campaign for Learning Ally as they shifted their market positioning to being a resource for dyslexic readers.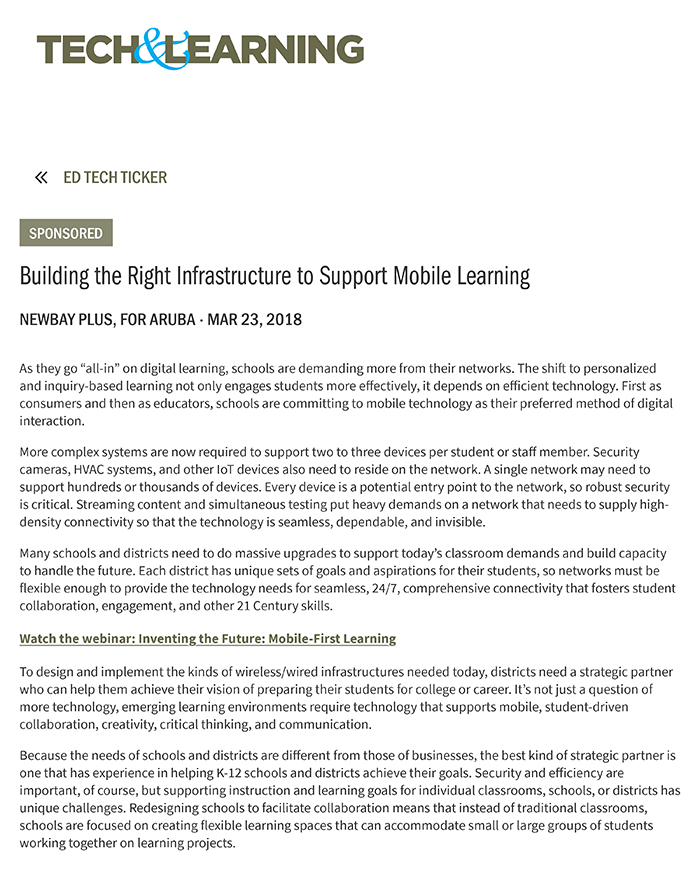 Solving Critical Needs with SSO
An editorial article written as part of a lead generation program for a Single Sign-on (SSO) software solution.
High School District Creates College-Like Learning Environment
An example of a typical case study for the education market. It includes the business challenge but focuses on its impact on the learning environment.